De-Thatching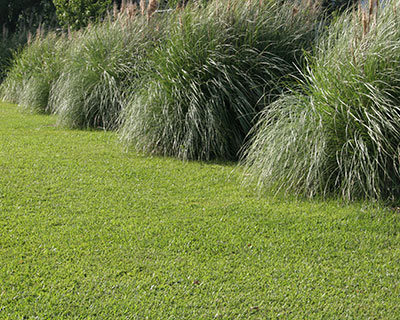 Dethatching a lawn is the removal of the upper layer of dead grass tissues (thatch). This layer forms just below the grass blades and affects the natural growth of your lawn. It hampers the absorption of nutrients and water as it acts as a barrier and doesn't allow these to reach the roots. When you opt for our landscape maintenance services, de-thatching is a standard component of the lawn care process and is crucial for the health of your lawn.
We at Nature Bros Landscape Maintenance have been providing custom landscape maintenance services to clients in and around Turner, Salem, and Keizer. Over the years, we have built a very solid presence in this region of Oregon as a professional landscape maintenance company.
The Grass Dethatching Process
While the technical term for removing thatch is "de-thatching", there are two distinct ways of dealing with thatch problems; the one our lawn care experts use will be dependent on the severity of the problem.
Dethatching - The lawn maintenance personnel use rakes to de-thatch the lawn. The tines are pushed into the grass firmly at the time the leaves are cleared during early spring or a fall. This is a very simple way of de-thatching the lawn. The convex- style rake we use is far better than a leaf rake and in some cases, we may use a power rake for this job as well.
Core Aeration - Dethatching is effective only if the thatch buildup is minor. In case there are excessive amounts of thatch, we may use core-aeration to ensure the lawns are dethatched properly. In case the soil is heavily compacted, core aeration may become part of the lawn de-thatching process as well.
When Is The Best Time To Dethatch Your Lawn?
The type of grass will decide which dethatching method will be used. In case you have cold season grass growing on your property, we will carry out the dethatching in early spring or fall. The grass is at its prime growth stage at these times of the year and they recover quickly from dethatching-related stress. Warm season grasses will be dethatched in late spring.
We have the expertise to carry out all types of dethatching and related lawn care services. As a company that has been in this space for a number of years, we know what it takes to provide you the kind of services you need. If you need the dethatching done as a separate job, we would be more than happy to tackle that for you as well.
If you are looking for reliable and high-quality turf thatching solutions, you need look no further than Nature Bros Landscape Maintenance. We are the experts that work diligently, design customized plans and services to cater to your specific requirements. For any more information on our services and grass dethatching cost, feel free to call us at 503-602- 3116 and discuss your project details with us. You can also send queries via this online form.