Weekly, Bi-Weekly, and Monthly Maintenance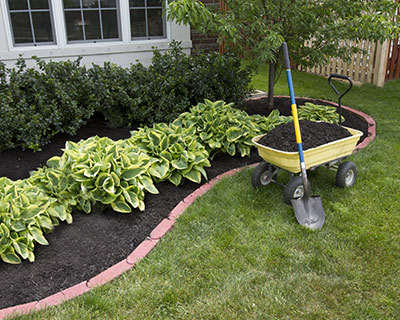 Every homeowner likes to ensure that all the indoor and outdoor areas of their property are maintained well and that the features and installations there are in a good condition at all times. This means the trees and other softscaping, as well as all the hardscaped areas, need to be cared for and maintained with regularity. When you have clean outdoor spaces with beautifully manicured lawns and garden spaces you will be more inclined to use them.
When all the features in the landscaping are in a good condition, it improves the value of your property as well. But landscape maintenance isn't an easy job and it's definitely not something you would be able to handle yourself. It's best to hire the services of skilled landscape maintenance contractors for the job.
We at Nature Bros Landscape Maintenance have been providing custom landscape maintenance services to clients in and around Turner, Salem, and Keizer, OR. Over the years, our company has built a very solid reputation as a professional landscape maintenance company.
Garden Maintenance Services - What's Covered?
There is a range of services that may be covered in residential yard maintenance plans. The plan we design for you will be dependent on the spread of your property, the types of features and installations there as well as your preferences and budget. We will take all your specific requirements into account & make sure that your budget is kept in view at all times as well.
This approach ensures the garden maintenance contract we draw for you will suit your requirements and the needs of your landscape. You have the option to choose from weekly, bi-weekly and monthly maintenance plans. As part of these garden maintenance packages, we carry out:
Mowing and trimming lawns
Pre-emergent and post-emergent weed control for lawns
Hard & soft edging
Lawn fertilization
Pest control applications
Weed control for shrubs, plants and flower beds
Pruning and trimming of shrubs, plants, and trees
Power washing of paved and other hardscaping elements
Landscaping bed care
Drainage and gutter maintenance
Other
We use the latest techniques and equipment in the garden care work. Our company always uses non-toxic, environmentally friendly products in our work. If new planting or overseeding has to be done, we make sure that all the plants, seeds etc. are sourced from credible nurseries. You will find that our personnel work efficiently and meticulously and carry out all the work in a very professional manner.
If you are looking for reliable and high-quality landscape maintenance solutions, you need look no further than Nature Bros Landscape Maintenance. We are the experts that work diligently, design customized plans and services to cater to your specific requirements. For any more information on our services and landscape maintenance cost, feel free to call us at 503-602- 3116 and discuss your project details with us. You can also send queries via this online form.