Gutter Clearing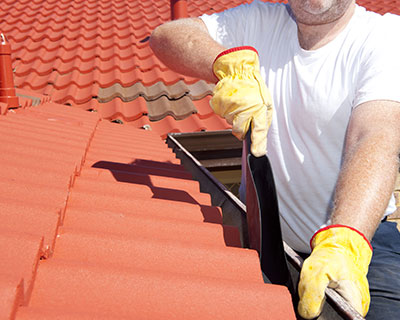 Most property owners recognize the importance of maintaining their properties with regularity. They may handle some of these jobs themselves or may hire professionals to tackle various tasks in the indoor and outdoor spaces of their home. But there are always some features and installations that tend to get overlooked and gutters are some of them. This primarily occurs because these installations are not within view; in most cases, they get noticed only when something goes wrong with them.
By that time, the damage caused by clogged gutters could become so severe that you go through a lot of trouble and end up spending large amount of money to get it fixed. Gutter cleaning is a preventive step and one of the best ways to ensure these features remain clean and free of debris right through the year.
We at Nature Bros Landscape Maintenance have been providing gutter clearing and maintenance services to clients in and around Turner, Salem, and Keizer. Over the years, our company has built a very solid presence in the lawn and landscape maintenance industry.
Custom Gutter Cleaning Services
We are a company that is very particular about providing excellent services to our customers and know what it takes to ensure that the gutters on your property are maintained well. In most cases, gutter cleaning is a component of our standard landscape maintenance plans; but we can also provide exclusive landscape gutter cleaning solutions if you need them. It's very common for debris, leaves and dirt to become accumulated in the gutters. If these aren't cleaned out on time, they can result in a clog which in turn will cause the gutters to overflow.
Water can start pooling in various areas of the landscape and it may also flow towards your home structure and impact the foundation's integrity. The standing water aggravates the problem and causes the sludge to become heavy and stubborn which will make the cleaning job very difficult too. While all of these problems can be very difficult and expensive to fix, the simplest solution is also the quickest and cheapest.
When you call us with your request, we will send our gutter cleaning experts to tackle the job. They will ensure the guttering is cleared and that there is no blockage of water. The team will ensure that preventive maintenance is carried out on your property and that all the gutters are clean and clear of debris, leaves, twigs etc. at all times.
Gutter Cleaning is a Preventive Maintenance Service
If you are looking for reliable and high-quality gutter cleaning solutions, you need look no further than Nature Bros Landscape Maintenance. We are the experts that work diligently, design customized plans and services to cater to your specific requirements. For any more information on our services and gutter cleaning cost, feel free to call us at 503-602- 3116 and discuss your project details with us. You can also send queries via this online form.