Moss Removal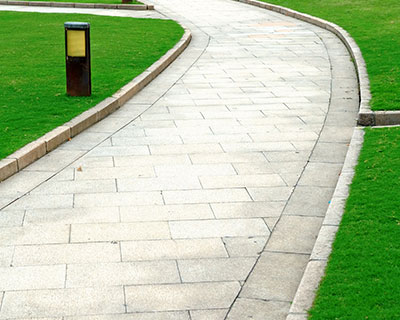 If your lawn spaces have poor drainage or are overly shaded you may find yourself dealing with a moss problem. Mosses are shallow-rooted, fast-growing plants that smother the grass, cover the ground and exhaust the soil's food reserves. If you have noticed moss growing on your lawns, it is generally because of poor soil aeration and percolation, excessive compaction, high alkalinity/acidity and low fertility etc.
Any homeowner who has tried DIY moss removal from their lawns will tell you it can be a very tough job. You need to have the right products and follow the right techniques to eliminate moss growth completely from your property. We at Nature Bros Landscape Maintenance have been providing moss removal and garden maintenance services to clients in and around Turner, Salem, and Keizer.
Garden Moss Removal - The Work Process
We have vast experience in this field and our personnel have the right training, use the right techniques and products that make our solutions very effective. When we handle any landscape moss removal job, not only do we thoroughly clear the area of all the moss growth, but also identify what the root cause of the problem is.
This is an important step or else it won't be long before the moss grows back and impacts your lawn again. There are a number of different things we might to as part of the moss removal process such as:
Because shade is one of the major causes of moss growth, we may trim some of the overhanging shade trees or damaged and excess growth.
Drainage is another aspect that has to be looked into; our experts will inspect the existing drainage system to identify whether it's working efficiently.
They will follow steps to improve soil drainage and the depressions in the ground will be redirected using downspouts.
In some cases, tile installation may solve the drainage problems.
Core cultivation and slicing help improve compaction in the lawns.
We may use vertical mowers, core cultivators, and aerifiers to loosen the soil and aerate it well.
The soil will be tested to determine the pH- this helps us gain insight into its condition and whether it's acidic or alkaline. Based on the test results, we may incorporate either lime or sulfur in the soil to balance soil pH levels.
We also recommend that moss be raked with regularity as that is one of the best ways to control moss growth.
In some cases, we may apply ferrous sulphate to the soil as this also helps control moss growth. Once this has been applied, we then rake out the moss and re-seed the bare areas.
If you are looking for reliable and high-quality moss removal and maintenance solutions, you need look no further than Nature Bros Landscape Maintenance. We are the experts that work diligently, design customized plans and services to cater to your specific requirements. For any more information on our services and moss removal cost, feel free to call us at 503-602- 3116 and discuss your project details with us. You can also send queries via this online form.