One Time Clean-Up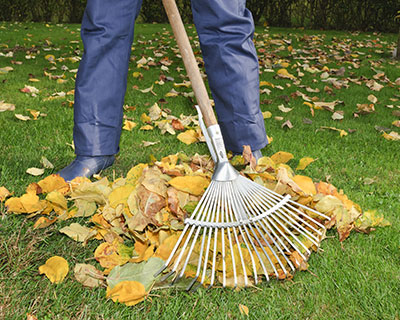 Each season has something which sets it apart from the others and that brings out the beauty of your landscape and the plantings in it. But every season also throws certain problems when it comes to the maintenance of your yard spaces. For instance, pre-emergent weed control and fertilizer treatments have to be applied to your lawns at certain times of the year while the landscape may become littered with thousands of leaves in the fall.
In some season trees shed a large number of dead twigs and branches which makes your yards look very messy. Most homeowners are very particular about landscape maintenance and many handle these tasks themselves. But it becomes extremely time-consuming and tedious to carry out these tasks unfalteringly during each season and it's a better idea to hire professionals for the job.
We at Nature Bros Landscape Maintenance have been providing custom landscape cleaning services to clients in and around Turner, Salem, and Keizer. Over the years, our company has built a very solid presence in this region of Oregon as a professional landscape maintenance company.
One-Off Yard Cleaning Solutions
While we do offer annual garden cleanup plans we can also handle one-time clean-up jobs. If you prefer to handle your yard cleanup yourself, but find that there are times when hiring professionals would be more beneficial to you, feel free to contact us. There are different situations in which one-time yard clean-ups could be required such as:
You need the landscape thoroughly cleaned before a big party.
You've invited special guests over to your home and don't have the time to clean the yard areas yourself.
You are staging your home as you plan to sell it and need to spruce up the look of the outdoor spaces.
One-Time Seasonal Yard Cleans
As mentioned earlier, it doesn't take long for landscaped areas to become littered and this is more evident during fall when trees shed all their leaves. We provide excellent cleanup solutions that include:
Leaf & debris removal
Perennial cutbacks
Removing dead/diseased/unwanted plant growth
Long grass and brush removal
Removal of old and dead annuals
More
Custom Landscape Cleaning Services
We use the most advanced technology in all annual garden clean-up projects and our personnel work efficiently using leaf blowers, mowers, etc. All the debris and green waste will be carted away and disposed of responsibly. If you have a compost pit and choose to add the garden waste to it, we will neatly pile it up all the leaves, twigs, and branches etc. in one corner of your yard.
If you are looking for reliable and high-quality landscape clean-up solutions, you need look no further than Nature Bros Landscape Maintenance. We are the experts that work diligently, design customized plans and services to cater to your specific requirements. For any more information on our services and garden cleaning cost, feel free to call us at 503-602- 3116 and discuss your project details with us. You can also send queries via this online form.